Ep. 46: Automatic Systematic Habit
Episode 46 is up! Looks like I'm back into the groove of podcasting. And I'm not done fangirling on Garbage, either. DJ SLT of KFAI's Across the Board and I are hosting a Not Your Kind of People album release party on Wednesday, May 16 at Clubhouse Jager before TRANSMISSION. Get there early because we start playing the record right at 9 pm so we can be done by 10 pm, when TRANSMISSION starts.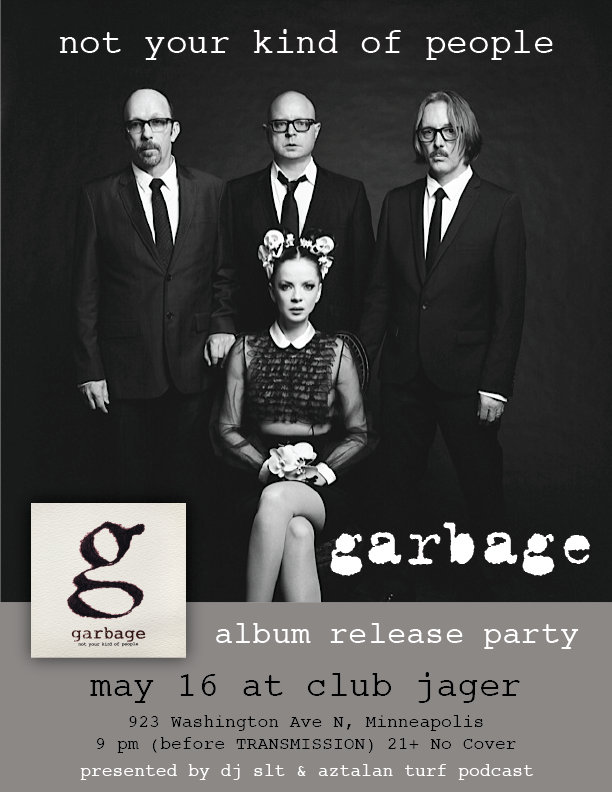 New music on this episode from the Electronic Saviors 2 compilation and info on Electronic Saviors release shows across the US. Also Aesthetic Perfection, Howard Jones and Icon of Coil North American tour info, COMA Music Magazine joins the Department of Evil, and hear about how I've gone completely insane.
Tenek, OncetheSun, IAMX, CSS, Robots in Disguise, Garbage, UCNX, Kidneythieves, Killing Joke and more!